There are many details to consider when starting a business, from which industry you want to take on to which business structure best suits your needs. You don't want to put your business at risk because you failed to do research or familiarize yourself with legal basics.
A major step that many business owners skip is creating an operating agreement. While it's not required in every state or for every type of business, it's an important document to take into account – one that might save you trouble down the line.
Experts shared their insights on the importance of operating agreements. Here's what you need to know.
What is an operating agreement?
In a post on her website, business attorney Cesery L. Bullard likened operating agreements to blueprints for companies. These documents are mostly used for LLCs, and they're only required in some states, like California and New York.
"Businesses that are incorporated as LLCs generally do need to draft an operating agreement," added Deborah Sweeney, CEO of MyCorporation. Even if your state doesn't require one, she said, a written agreement allows you to conduct your LLC the way you want.
"Each operating agreement addresses the rights and responsibilities of its members, ownership rights … [and] details what happens when you gain or lose members, and what to do in the event of a company dissolution," Sweeney said.
Why should you have one?
Peace of mind rarely comes to business owners who are constantly balancing tasks and company issues. Operating agreements can relieve some of that tension and concern by providing guidelines formed and signed by all partners.
"The primary benefit of having an operating agreement … is clarity," said Marcus Harjani, co-founder of FameMoose. "The agreement distills the working understanding between those owners of the LLC and provides further clarity by anticipating common issues that come up when operating a business and … a succinct and explicit arrangement to resolve those issues in writing."
Bullard wrote that operating agreements also protect you from personal liability and resolve disputes between owners. In other words, by creating this document, you're saving yourself and your business partner(s) from numerous potential issues.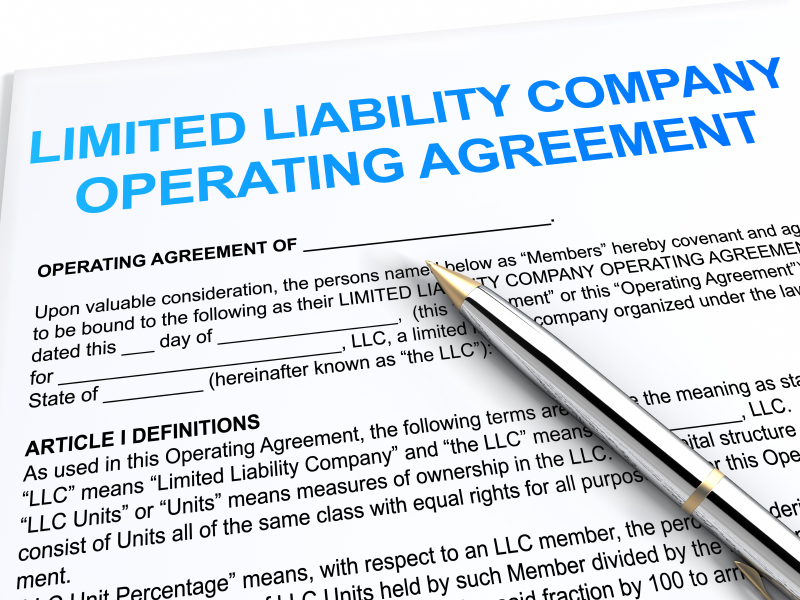 ---
Read more: https://www.businessnewsdaily.com/7538-startup-operating-agreement.html