Businesses of any size can take advantage of content marketing. Whether you need help researching keywords, scheduling blog posts or analyzing your web traffic, there's a tool out there to keep you on track. We've rounded up a list of resources that will improve your content marketing, including many free options.
1. Answer the Public
What it is: keyword research tool
How it works: Answer the Public allows you to research long-tail keywords to use in blog posts and website content to improve your search ranking.
Enter a seed keyword related to your business, and it returns a list of related keywords, built out of the autofill feature that search engines use to complete queries. Though it will give you hundreds of results, Answer the Public does not tell you how popular your keywords are or how many other websites already use them.
Cost: Free
2. LongTailPro
What it is: keyword research tool
How it works: LongTailPro is a more advanced keyword tool. With both cloud and downloaded versions, you can access it from anywhere. Like other keyword researchers, you can find long-tail keywords related to your seed keyword.
It also shows you how many people search for keywords as well as how many other sites compete for them, allowing you to optimize your website while avoiding competition. If you use pay-per-click advertising for your business, it advises you on the value of keywords before you bid on them.
Cost: Subscriptions start at $37 per month; many websites offer promo codes or free trials.
3. Grammarly
What it is: web browser extension
How it works: Grammarly serves as an independent editor for your content. It scans your writing for mistakes to ensure that the final product is as professional as possible. Once installed, it checks everything you write on your browser, including emails, blog posts, cloud documents and social media posts. It provides corrections and suggestions for grammar, spelling, punctuation, word usage and other writing choices.
The Premium version checks for plagiarism and advanced vocabulary use.
Cost: The regular version is free; premium plans start at $11.66 per month.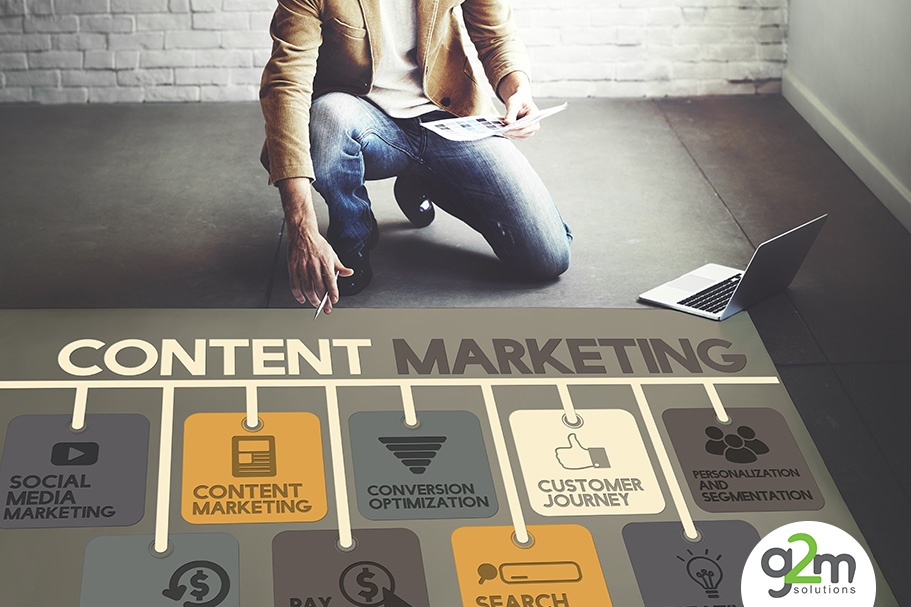 ---
Read more: https://www.businessnewsdaily.com/10904-content-marketing-tools.html