Etsy has become a household name for crafters and shoppers alike. But it's not the only option. There are plenty of marketplaces out there to sell your precious handmade goods, antiques and art. And if you're currently an Etsy shop owner, you might be a bit miffed at the recent rise in transaction fees (from 3.5 to 5 percent). Check out these alternatives to see if there's one for you.
ArtFire
This marketplace is where crafters from all over the world can come together to buy, sell and interact. ArtFire offers a wide variety of handmade items and offers the option for buyers to post a "wanted" ad if they are looking for something specific to be made. The website also allows for easy searches by category, occasion colors, trends or boutique. There is a listing fee, but it can be as low as 23 cents per item. A Standard subscription will cost you $4.95 per month, plus the per-item fee for up to 250 items. ArtFire will take 9 percent of the final sale. A Popular subscription is $20 per month, but ArtFire only gets 3 percent of a sale, you can list up to 1,000 items, and there's no listing fee. The high-end Featured subscription is $40 per month with a 3 percent cut of sales on 2,500 items and no listing fees. That version will give you more visibility on the site.
Amazon Handmade
Yup. That Amazon. Amazon Handmade is for artisans looking to sell their pieces to a mass audience – like 250 million people. All products available in your store must be made entirely by hand, hand-altered or hand-assembled. The products must be handmade by the artisan, an employee or a member of your collective. Once your application is approved, you can start selling in any of the many categories, such as jewelry, home decor, apparel and personal care. Listings are free, and there's no limit to how many you can post. But it will cost you $39.99 per month, and Amazon takes a 12 percent cut of every sale.
Big Cartel
Big Cartel prides itself on being "made by artists, for artists." It promotes the creativity of the crafters and wants them to succeed in a world dominated by mass-produced goods. With this marketplace, you can easily customize one of the premade themes by changing images, colors, fonts and more. You can list items such as T-shirts, art, ceramics and stickers. There are four plan options, ranging from five products (the free option) to 300 products and resources such as Google Analytics and inventory tracking ($30 per month). It integrates with four payment processing services, each of which has its own per-transaction fee, but Big Cartel doesn't charge a transaction fee.
eCRATER
eCRATER is an online marketplace that brings buyers and sellers together. It's free to register, with customizable online stores. Users also have access to the community forum, where sellers can connect with buyers and fellow sellers can share their experiences. New users have to register an account and open their store, which is free. You get 100 percent of the sales that you bring to your store, and you only have to pay a 2.9 percent fee if eCRATER brings a sale through the main marketplace.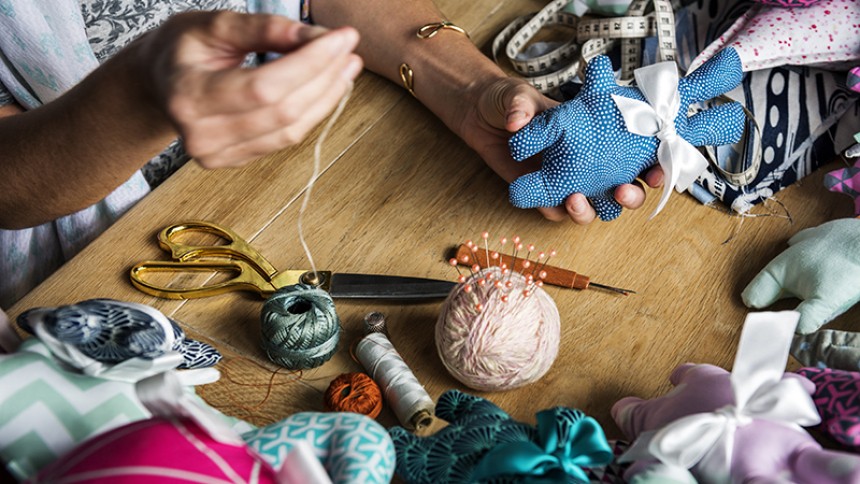 ---
Read more: https://www.businessnewsdaily.com/5287-etsy-alternatives-handmade-sites.html