Microsoft launched Microsoft 365 Business, an all-in-one productivity suite built for businesses with 300 or fewer employees, in 2017. For $20 per user per month, businesses that subscribe to Microsoft 365 Business will be automatically upgraded to Windows 10 Pro and get access to everything included in Office 365, as well as additional services unique to Microsoft 365. Businesses that are most likely to find Microsoft 365 Business compelling are those that want to eliminate the need for multiple third-party products and unify everything from email marketing to collaboration under one ecosystem.
Microsoft says Office 365 Business Premium isn't going away anytime soon, so users who currently have that subscription won't be forced to migrate. What Office 365 Business Premium lacks, however, may inspire some small businesses to jump ship for the newer product bundle. Unlike Office 365 Business, Microsoft 365 Business includes mobile device management (MDM), Windows 10 enhancements, and security management for both information and employees. Microsoft StaffHub is also included with all subscriptions to Microsoft 365 Business, which is likely to be a draw for SMB owners with hourly staff.
The primary defining features of Microsoft 365 Business are the Office 365 access, admin dashboard with full MDM capabilities, and Business Center apps.
Office 365 Features Included in Microsoft 365 Business
According to Microsoft, Microsoft 365 Business was created for companies with little or no in-house IT resources, so many of the tools included in the subscription are built for quick deployment and easy management. Since Office 365 is included in the cost of Microsoft 365 Business, users get access to well-known business services such as Outlook Mail and Word, as well as some other Office 365 tools (like Flow) that you may not be familiar with. Here's what Office 365 brings to the Microsoft 365 Business package:
Outlook Mail: Outlook is the standard for work emailing thanks to its widespread use and built-in calendars, which make it easy to schedule meetings with co-workers who are also using Outlook.
OneDrive: OneDrive is a document storage repository that makes it easy to access the files you need (even if you're offline) and create shared documents to collaborate with your team.
Word, Excel and PowerPoint: The classic office trio of Word, Excel and PowerPoint is included in Office 365.
OneNote: OneNote operates similarly to Evernote, but with a strictly business focus. Users can create notebooks, clip things directly from the web, add media, create tasks and assign them to team members, store notes, and share some notebooks while keeping others private.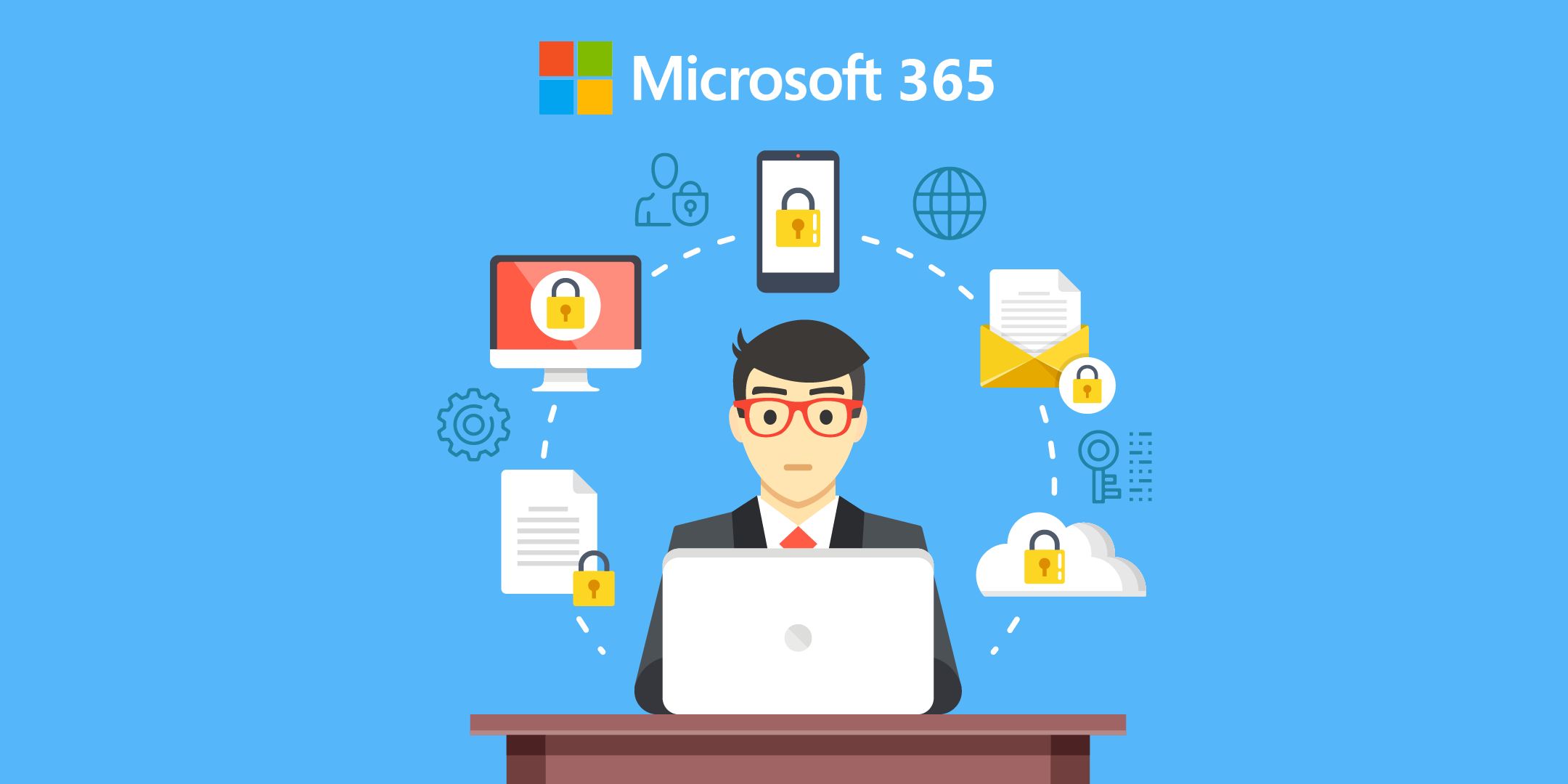 ---
Read more: https://www.businessnewsdaily.com/10336-microsoft-365-business-surprising-features-baked-in.html