Practice management software is the central nervous system for the business processes of any medical practice. It is the main tool the office staff uses to help organize providers' appointment schedules, verify patient insurance information and manage the billing cycle. With so many important functions occurring in one software program, it's imperative that you choose the right one for your practice.
Finding practice management software that suits your practice is about understanding the features it includes, the way it matches up with your existing workflow and its compatibility with your electronic medical record (EMR) software. The decision-making process can be difficult, but once you select the right practice management software, you'll be ready to optimize the way your practice operates.
To find the practice management software you can trust with your practice, we reviewed about 35 companies. Here is a roundup of our best picks and an explanation of how we chose them.
Best Practice Management Software
Best All-in-One Practice Management Software: AdvancedMD
We chose AdvancedMD as the best all-in-one practice management software. It includes a top-of-the-line electronic medical record (EMR) system as well as full-featured practice management software that brings together an effective billing tool and a scheduler. AdvancedMD also offered exceptional customer service in our tests, answering all our questions in detail and sending a wealth of additional resources after our call.
The company maintains hundreds of integrations with labs, pharmacies and hospitals nationwide, as well as with third-party applications like marketing tools and payment platforms to improve the functionality of the system for your practice. AdvancedMD is on the high end of the price range in our reviews and charges add-on costs for certain elements like advanced reporting and telemedicine. However, its base package is quite powerful and should suitably meet the needs of most medical practices.
AdvancedMD offers one-on-one implementation support through a dedicated account manager, as well as in-house U.S.-based technical support for the life of your partnership.
Best Practice Management Software for Small Practices: CareCloud
CareCloud is our choice for best practice management software for small practices because it blends intuitive ease of use and strong customer service, and it has a robust claims scrubber that helps your billing process go more smoothly. It is also flexible and customizable software that allows providers and staff alike to adjust the system to suit their workflow. You can also take advantage of an open API for building out integrations to additional systems and applications.
CareCloud is in the middle to above average price range for our reviews, but its strong slate of features and usability make it a great choice for small practices that need to start working with software quickly.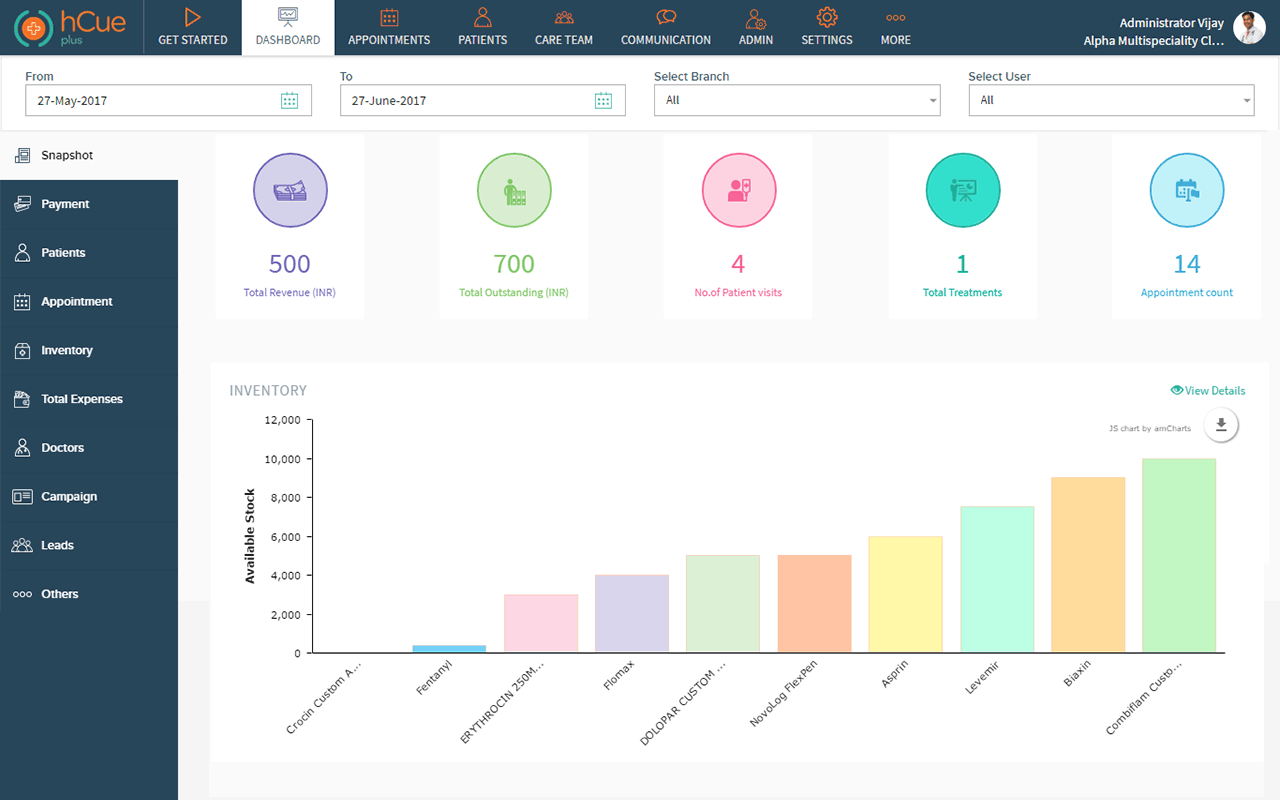 ---
Read more: https://www.businessnewsdaily.com/4836-practice-management.html